Keynote Speaking and Workshops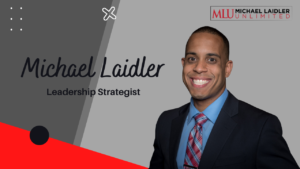 I offer customized presentations to fit your individual or team's needs and budget such as:
Keynote speeches for government agencies, conferences, associations and college/universities
Half day and full day workshops
In-house agency training
Executive and department retreats
I will provide effective personal development, team communication and structure that is important for forging relationships equipping you with the proper attitudes to develop yourself and the leaders within your organization. We will work through goal setting and personal development exercises that will bring cohesiveness to your group ultimately increasing productivity due to the positive influences each member will have on the group as a whole.
In addition, I will at your request, incorporate your organization's meeting theme, mission / vision statement or build on your existing training schedule to best fit the needs of your group.
Keynote Speeches:
Greatness Beyond the Badge: The Three Keys for Self-Awareness

Each day, law enforcement officers place their lives on the line to protect and serve their communities.  They love their career but do they place enough emphasis on their growth to be the best version.

Leading In the Trenches: The Battle To Retain Your People

When there is no trust, there is no loyalty. When you cannot overcome leadership obstacles, your people leave for better companies. When you cannot retain your people, you have no one to lead. This educational and inspirational presentation provides tools for the leader who is leading from the front and not from the back. This presentation delivers real-time solutions for generational differences and the fight to keep your people in your organization. The program will challenge you to take an innovative approach to winning the battle with retention!
Workshops:
Preventative Leadership: Stop Learning The Hard Way

Being a leader can be one of the most rewarding positions to have when properly trained but what happens when you place an untrained leader into a leadership role?  They fail. It is not because they want to fail but they do not have the experience to lead people.  This workshop provides law enforcement leaders with tools to recognize signs of turmoil and tension before behavior turns into unsatisfactory performance and misconduct.

Leading Into Wellness

 When there is no trust, officers fear being themselves. When officers fear being themselves, they resort to negative approaches to hide their issues with mental wellness, which can lead to increased suicides. Law enforcement leaders are the individuals who can and will impact trust and how officers participate in mental wellness programs.  This presentation highlights the importance of mental wellness programs in departments. It inspires and educates leaders to be on the front of the line of developing personal growth and increasing mental wellness. 

The 3 Cs for Emerging Leaders
Developing the Law Enforcement Leader Within You
The Passionate High Impact Leader: How Your Mindset Dictates Your Future